La GeForce RTX™ 3060 Ti cuenta con Ampere, la arquitectura de segunda generación de NVIDIA RTX. Te brinda la potencia para disfrutar de los juegos más exigentes, ya que incluyen los Núcleos RT y Núcleos Tensor mejorados, multiprocesadores de transmisión y una memoria G6 de alta velocidad.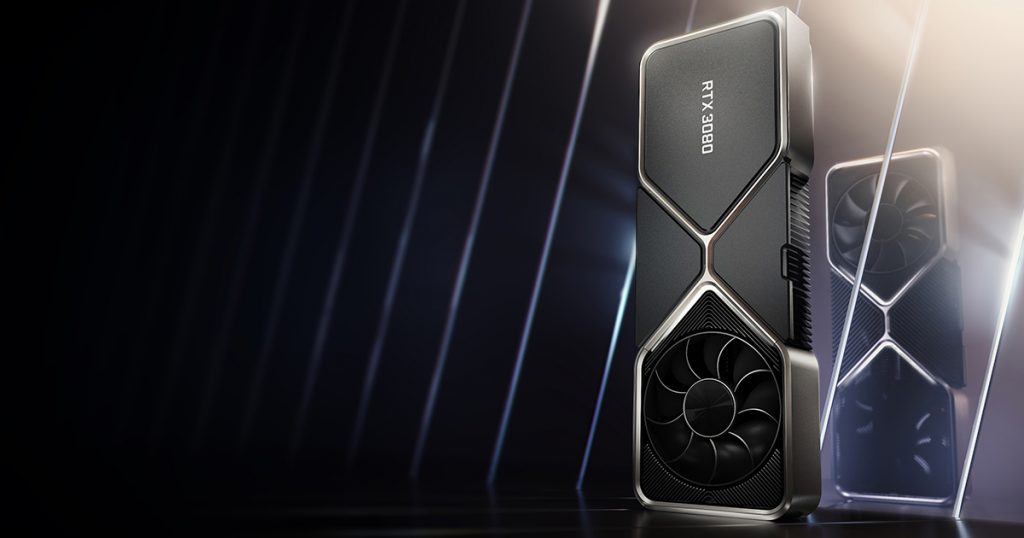 ARQUITECTURA NVIDIA AMPERE
2.ª GENERACIÓN
NÚCLEOS RT
2 VECES MAYOR RENDIMIENTO
3.ª GENERACIÓN
NÚCLEOS TENSOR
HASTA 2 VECES MAYOR RENDIMIENTO
NUEVOS
MULTIPROCESADORES
PARA STREAMING
CON 2 VECES MÁS RENDIMIENTO FP32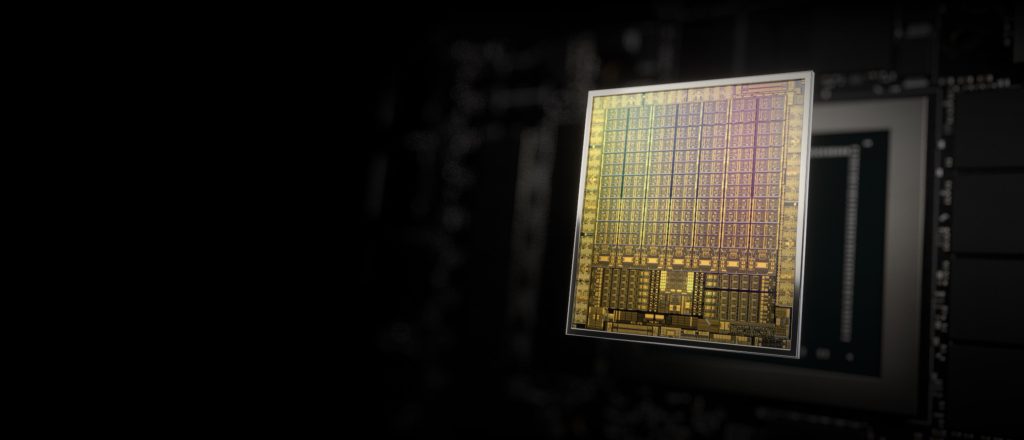 ACELERACIÓN DE IA CON DLSS
MÁXIMA FRECUENCIA DE CUADROS. MÁXIMA CALIDAD. CON LA TECNOLOGÍA DE IA.
NVIDIA DLSS es la revolucionaria renderización con IA que potencia las frecuencias de cuadros con una calidad de imagen sin sacrificios gracias a los Núcleos Tensor de procesamiento de IA exclusivos en GPUs GeForce RTX. Esto te brinda la capacidad de rendimiento suficiente para llevar las opciones de configuración y los valores de resolución al máximo, lo que te permitirá disfrutar de una experiencia visual increíble. La revolución de la IA llegó a los juegos.
GEFORCE RTX 3060 Ti
GPU Engine Specs:
NVIDIA CUDA® Cores
4864
 
Boost Clock (GHz)
1.67
 
Base Clock (GHz)
1.41
 
 
 
Memory Specs:
Standard Memory Config
8 GB GDDR6
 
Memory Interface Width
256-bit
 
 
 
Technology Support:
Ray Tracing Cores
2nd Generation
 
Tensor Cores
3rd Generation
 
NVIDIA Architecture
Ampere
 
Microsoft DirectX® 12 Ultimate
Yes
 
NVIDIA DLSS
Yes
 
PCI Express Gen 4
Yes
 
NVIDIA® GeForce Experience™
Yes
 
NVIDIA Ansel
Yes
 
NVIDIA FreeStyle
Yes
 
NVIDIA ShadowPlay
Yes
 
NVIDIA Highlights
Yes
 
NVIDIA G-SYNC®
Yes
 
Game Ready Drivers
Yes
 
NVIDIA Studio Drivers
Yes
 
NVIDIA GPU Boost™
Yes
 
NVIDIA NVLink™ (SLI-Ready)
–
 
Vulkan RT API, OpenGL 4.6
Yes
 
HDMI 2.1
Yes
 
DisplayPort 1.4a
Yes
 
NVIDIA Encoder
7th Generation
 
NVIDIA Decoder
5th Generation
 
VR Ready
Yes
 
 
 
Display Support:
Maximum Digital Resolution (1)
7680×4320
 
Standard Display Connectors
HDMI 2.1, 3x DisplayPort 1.4a
 
Multi Monitor
4
 
HDCP
2.3
 
 
 
Founders Edition Card Dimensions:
Length
9.5″ (242 mm)
 
Width
4.4″ (112 mm)
 
Slot
2-Slot
 
 
 
Founders Edition Thermal Power Specs:
Maximum GPU Temperature (in C)
93
 
Graphics Card Power (W)
200
 
Required System Power (W) (2)
600
 
Supplementary Power Connectors
1x PCIe 8-pin
(adapter to 1x 12-pin included)
1 – Up to 4k 12-bit HDR at 240Hz with DP1.4a+DSC. Up to 8k 12-bit HDR at 60Hz with DP 1.4a+DSC or HDMI2.1+DSC. With dual DP1.4a+DSC, up to 8K HDR at 120Hz
2 – Requirement is made based on PC configured with an Intel Core i9-10900K processor. A lower power rating may work depending on system configuration.
Note: The above specifications represent this GPU as incorporated into NVIDIA's reference graphics card design. Clock specifications apply while gaming with medium to full GPU utilization. Graphics card specifications may vary by add-in-card manufacturer. Please refer to the add-in-card manufacturers' website for actual shipping specifications.
Fuente : #Nvidia